What is IESCO?
The purpose of this post is to facilitate the public to check the duplicate copy of the IESCO bill online. So Islamabad Electric Supply Company (IESCO) is the company that supplies, distributes, and sells electricity in Islamabad and all around it. Consequently, its area of service extends to Attock, Jhelum, and the River Neelam in Kashmir.
How to Check IESCO Bill
The procedure to check or download duplicate WAPDA Bill (IESCO) is explained below:
Find your IESCO bill reference number. To check the online bill, you should always have your reference number written somewhere.
Enter a 14-digit Numerical Reference Number in the given box.
Double-check your bill reference number for any mistakes.
Finally, after entering the bill reference number, click on the submit button.
So the system will automatically generate your current month duplicate electricity bill.
Press CTRL+P to take the print of the bill.
IESCO has recently revised the reference numbers of some customers, so make sure you have the full 14-digit reference number to avoid any confusion. For the convenience of users, the location of the reference number on the bill is mentioned in the picture below.
IESCO Tariff Guide
Following is the Revised Tariff Notification for iesco bills effective 01-July-2019 so it will be implemented from the billing cycle of July 2019.
For complete tariff guide please visit here.
IESCO Customer Service Centers
Below is the list of all the customer service centers for correction of a bill or any other complaints.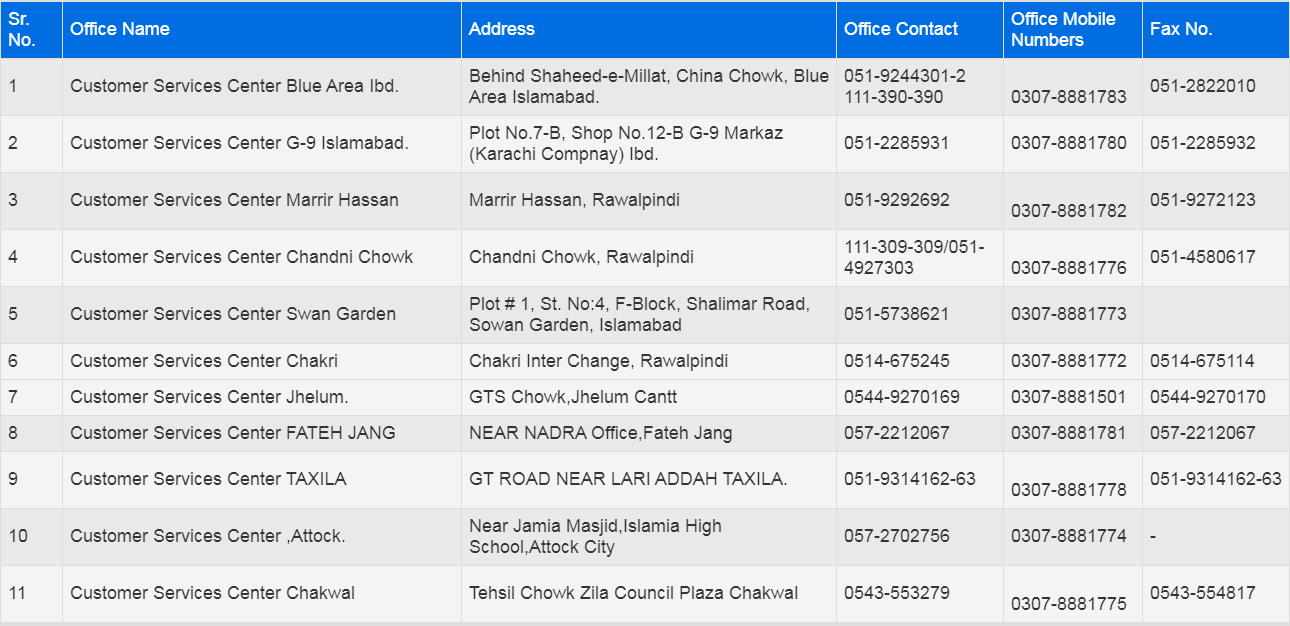 IESCO Operational Setup
To ensure a continuous supply of electricity, the operational setup of IESCO consists of 05 Circles, 19 Divisions, and 107 Subdivisions. The Superintending Engineer (SE) heads a circle. The manager of a Division is Executive Engineers (XEN), and Sub Divisional Officers (SDO) runs the Subdivision. Each division owns a Customer Services Officer (CSO).
IESCO Area of Operation
The detail of circle and divisions of IESCO is given below:
Islamabad Circle
Islamabad Divisions 1 & 2
Barakahu Division
City Circle Rawalpindi
Rawat Division
City Division
Cantt Division (Rawalpindi)
Satellite Town Division
Westridge Division
Tariqabad Division
Attock Circle
Taxila Division
Pindigheb Division
Attock Division
Chakwal Circle
Chakwal Division
Talagang Division
Dhudial Division
Pind Dadan Khan Division
Jhelum Circle
Jhelum Divisions 1 & 2
Gujar Khan Division
IESCO Headquarters Address
How to Pay IESCO Bill?
There are many ways of paying the IESCO bill. A few of them are listed below:
Pay via Online Banking
The first and best method that we recommend is the payment of the IESCO bill online by using online banking. This is the most useful method because once we use this method, our bank saves our billing information and we get billing alerts every month automatically. This method includes the use of both mobile banking and internet banking.
Pay via Easypaisa or JazzCash Mobile App
The second recommended method to pay the IESCO bill online is to pay via mobile apps like Easypaisa or JazzCash mobile app. In this method, you don't have to go anywhere. Just top up the required balance in your Easypaisa or JazzCash account and pay the bill. These companies also offer some attractive incentives like free minutes and rebates on using their services.
Paying by visiting Bank, Post Office or Easypaisa Shop
You can also pay your bill by visiting the Bank, post office, or any Easypaisaor JazzCash mobile shop. But the main disadvantage of this method is the waste of time because sometimes you need to stand in the long queues.
IESCO New Connections Procedure
As a matter of fact. anyone can apply for IESCO's new connection anytime. The complete procedure to apply for IESCO new connections is available HERE. Just open the page and read the complete procedure for WAPDA (IESCO) new connection carefully.

Download the application form for new connections by clicking the link below:
New Connection Form
Important Advice
Always remember the last date of your bill payment. Usually, the last date of bill payment for a certain area remains the same. However, there may be an up or down of a few days.
Make sure to clear your bill as soon as you receive it because IESCO is very cruel in imposing fines on late payments.
Keep the paid bill in safe custody so that you can find it for any future use.